This event is in the past.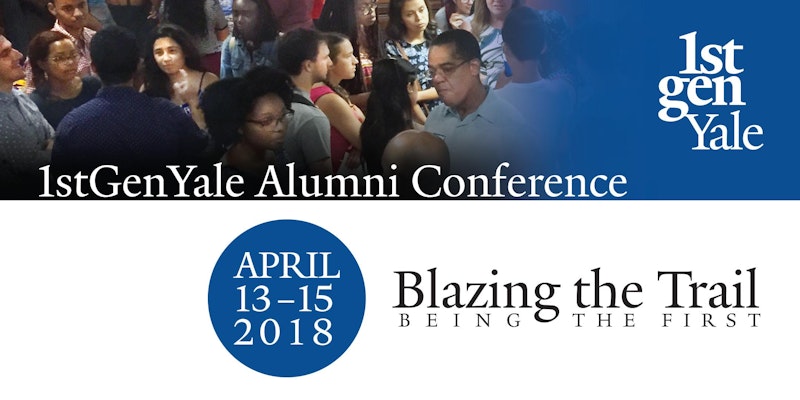 YSEA is proud to be a co-sponsor of 1stGenYale's inaugural alumni conference! YSEA is particularly excited to be participating in the conference panel that will discuss "Challenges & Opportunities in STEM Careers" as experienced by alums who are the first in their families to graduate from college, graduate school, or professional school, and for alums from underserved backgrounds. Among the panelists will be:
Joseph Cerro '89 (Past President of YSEA; CIO and Management Consultant)
Karin Kricorian '94 (Director of Management Science and Integration, Walt Disney)
Maria Lopez-Bresnahan '78 (VP of Clinical Research, Alkermes)
Mark Richards '81 MM (CEO, eRichards Consulting)
Esther Zirbel '93 PhD (panel moderator; Director, Center for Transformation, Plymouth State University)
The conference will feature other exciting panels and breakout sessions, as well as keynote addresses from:
Marta Elisa Moret '84 MPH, President of Urban Policy Strategies, LLC
Peggy Kuo '85, Magistate Judge in the Eastern District of New York
David A. Thomas '78, '84 MA, '86 PhD, President, Morehouse College
1stGenYale is an emerging SIG whose mission is to celebrate and support the experiences of alumni who were the first in their families and/or from underserved backgrounds to graduate from college or graduate school. By sharing our stories, we want to support fellow alumni and help current students take advantage of Yale's resources for a successful future.

Join us at our inaugural conference to share your story of being a trailblazer! Program highlights include leading alumni keynotes, faculty discussions, alumni career panels, networking with current students, seeing old friends and making new ones, and much more!
For the full agenda and to register for the conference, please visit https://www.eventbrite.com/e/blazing-the-trail-being-the-first-tickets-41370122149