Someone commented on my post a couple of weeks ago.  I had just had two weddings on the same weekend (my first since we lockdown in March when everything was cancelled or postponed) and I had posted an image of a Chuppah I had dressed on the Sunday, simply dressed with seasonal flowers and foliage, all grown on our London flower farm.  The wedding was an outdoor wedding ceremony at Stephens House & Gardens with the new maximum guest list of 30 people or less!  The comment made said "I still can't get over how simply beautiful that Chuppah is…..less is more"!  And do you know what, the person that made the comment was absolutely right.  There can be a lot of pressure on couples nowadays to be bigger and better than the last wedding, always reaching for unattainable goals by looking at instagram all day (believe me most of the stuff thats posted on there is not your average wedding).  I loved it…so often we feel like we have to 'keep up with the Jones's' - more flowers, bigger floral archways, a band, a pianist and an opera solo singer during the day (whats wrong with a good old fashion DJ!). Of course if that's what you want, and you can afford it then great, go ahead, but I have seen over my many years in the Wedding industry so much pressure on people (and often from the people who are supposed to be there to support and help them) and it all starts to take the shine and the excitement out of the planning and the actual day…..a wedding should be a joyous occasion…the planing should be enjoyable and exciting…….it is after all about you marrying the love of your life and celebrating with your nearest and dearest…and yes we all want a good party to go with it but not at the expense of being in debt, creating more stress and arguments along the way!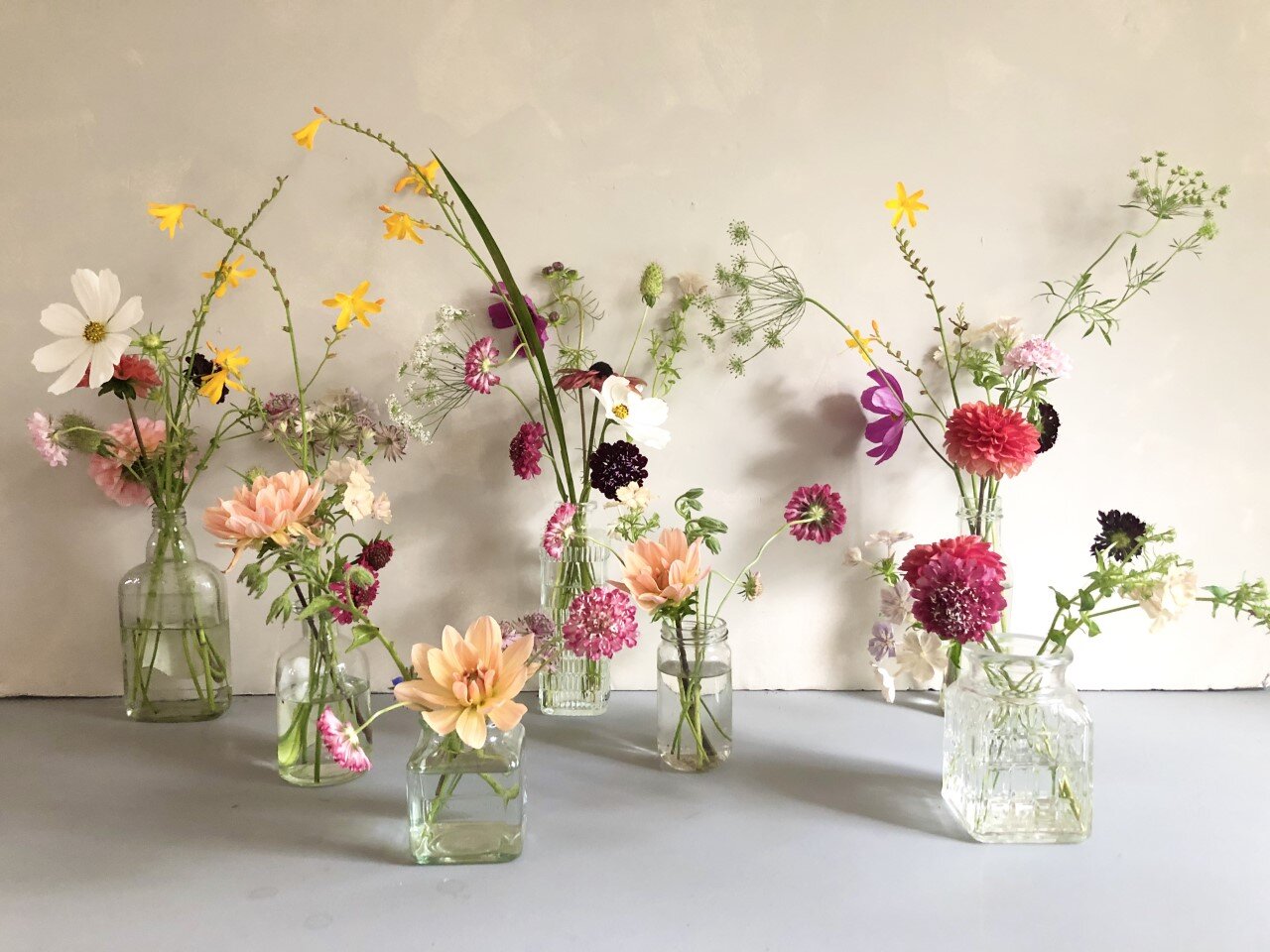 So the the saying 'less is more' can be applied to all aspects of your wedding and never more so in these times of restricted guest numbers, where and how we can celebrate our special day.  I can't think of anything more beautiful than spending my day with 28 other people who are my most closest friends and family, having the time to spend with each of them, laughing and joking and having an intimate day celebrating being with the person and people you love!  And with the ever changing boundaries coming from government you may be wondering what sort of day you should be planning.  A lot of my couples have decided to opt for a smaller day, regardless of what happens with restrictions next year.  That way, they say they can plan for the day they want minimising the risk of disappointment as so may coupe have had to endure sometimes more than once) this year, and it also means because they are having a smaller gathering they can go all out on everything - food, drink, flowers, venue - because they ultimately are spending their  budget on less people!  Some are also choosing to go uber casual which I always love by, planning outdoor ceremonies and receptions…..ok so we cannot always rely on the British weather but this year has been pretty spectacular for much of the Spring and Summer months except ironically during August which has been a complete mixed bag of sunshine, showers and wind!).   Imagine, marrying beneath a spectacular floral arch, surrounded by trees and moving onto a tipee canopy where your funds and family can dine beneath the sky.  Its easy to spread out tables if you need to social distancing) and general be flexible.   A great idea to feed your guests are food trucks whereby you offer a selection of 'street' food for your guests to choose from, and with so many special Diest nowadays you can cater for fussy Aunt Janet to vegan cousin Jack and gluten free Alice!  All under one roof (sky!)
So here are my Top Tips for your 'less is more' flower ideas for your big day!
Splash out on one statement piece which can be a focal point for your wedding ceremony and then afterward used as a fancy 'photo booth' for you guests to take cool pictures!  A floral arch is perfect and makes your guests gasp when they arrive (and makes you look even better than you already do!)
Recycled Jam Jars, bottles etc look so effective on long or round tables and can be taken home by your guests at the end of the evening….haver as man y or as little as you want/can afford - a really flexible option.
Don't scrimp on the Bridal Bouquet or your personal flowers…these are with you at key times during your day and will be there in your phots for ever more!  Go all out and splash out!  A good idea is to ask your florist in richmond  to provide a glass vase for your bouquet that you can lace it in to keep it fresh during the day - you could use it to decorate you cake table, buffet table or bar area….. 
For a more woodland themed wedding think fairly lights, tea lights, hurricane lamps…..I love     subtle lighting to create atmosphere but if you are thinking of spending on lighting keep in mind the longer lighter days during the summer months and if its a wise way to spend your budget.
Set yourself a realistic budget for flowers.  Firs decide how important they are to you.  The average spend on flowers is between 10% and 12% of the total wedding budget.  Some people spend lots more because they are super important t the da and other prefer to spend a little less.  Just remember that not only do flower look amazing and can transform any space into something magical, they also make other people happy. It a well known fact that flowers and plants reduce stress, make people feel more relaxed and can lift our mood.  
When choosing your florist make sure you 'connect' with their work.  You need to stop in your tracks when scrolling on Instagram and feel happy that you are in safe hands.  If at all possible try and choose a florist who works with local seasonal flowers rather than tons of imported flowers.  Ask if they work foam free and what their policy is on recycling etc.  There are some great resources out there so I have left a few links below to help you out.  
thumbnail_IMG_1019.jpg
Useful links / information 
There is loads of information on the internet.  If you google how to plan a sustainable wedding you will get blogs and information from all the big wedding directories like Hitched, Bridebook etc  Here are a couple of links that you may find useful :
 Flowers From the Farm - A UK wide directory for flower growers and florists near you
The Guide to Sustainable, Zero Waste, Ethical Weddings - covers all aspects of eco weddings from caterers to invitations with some good top tips.
 Urban Flower Farmer Instagram  - Eco friendly florists based in London suit covering London and the UK
 Use hastags to search for eco friendly suppliers on instagram - words like Sustainable, Ecofriendly, British Flowers will all bring up a multitude of people who may be the one's for you!
All pictures copywriter of Urban Flower Farmer
Flowers all grown and arranged by Urban Flower Farmer / Chuppah image was taken at Stephens House & Gardens, North London