Do you ever wish it were possible to catch and penalize people who don't pick up their dog's poop?  Well, in thousands of managed communities across the nation, not only is it possible but it's a reality.  PooPrints is an effective pet waste management program, matching unscooped waste to the canine offender through DNA.  How does it work?  It's astonishingly simple.  Every dog owner on a participating property is required to register their dog on PooPrints' DNA World Pet Registry with a cheek swab.  Then, when unscooped waste is found, a small sample is collected and sent to the lab to identify the source.  Residents are fined for every offense and PooPrints reports that properties see up to a staggering 95% reduction in waste!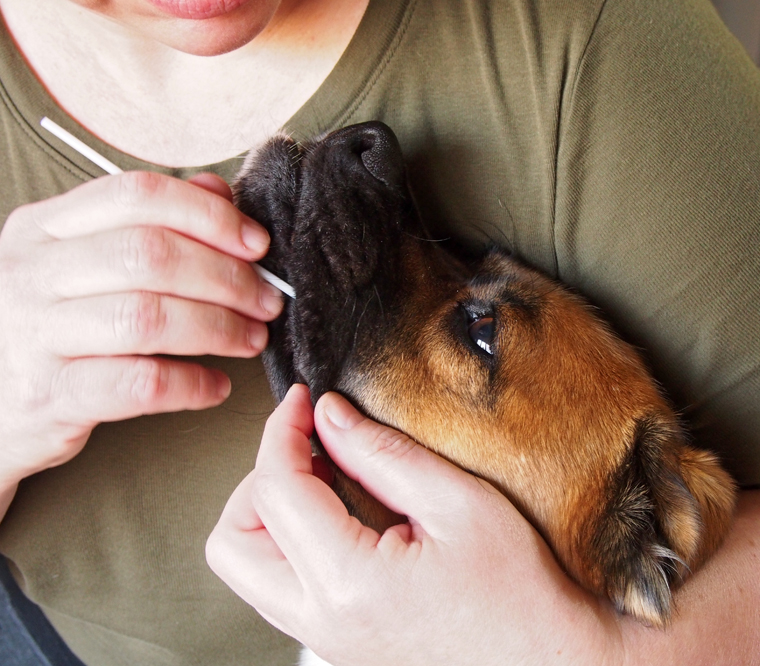 Needless to say, we had to find out more.  So we linked up with Debbie Huff of PooPrints of Philadelphia LLC which serves Pennsylvania, New Jersey and Delaware.  Here is what we learned:
BBS: Who founded PooPrints and what is the story behind their idea?
DH: PooPrints was founded by BioPet's Science team in 2008. BioPet was functioning as an outsourced Veterinary/Pathology Lab. We had a scientist that had recently moved to town living in an apartment community who saw the excess waste problem on the property. Then one morning the scientist herself accidentally stepped in a mess. She came into the office and said that there had to be a way to determine who left the waste.  At that time the team started to do some research on extracting DNA from fecal matter and PooPrints was born.  From there Tom Boyd, CEO of BioPet, and team discovered the need in the multi-family community and set out to develop a network of distributors.
BBS: What is the #1 concern that you hear from interested property managers?  How do you best address it?
DH: Other than cost…the most common question is, "How much time is involved in getting the program started at a location."  There is a little extra time involved in starting the program because a DNA sample needs to be taken from each dog on the property.  Once management is trained on how to take a DNA sample they find out it only takes around 7-8 minutes to complete.  Not much time at all and it only has to be done once.  And when the benefits of PooPrints is explained to the resident during the DNA testing process, most locations find that their pet waste problems decrease by 75% because the program works great as a deterrent.  This frees up management time because they find they have a significant reduction in time they have to spend in handling pet waste issues and questions.
There is a onetime charge for a DNA test for each dog that lives on the property.  This cost can be less than the price of a large bag of dog food.  The DNA testing cost can become a part of the pet fee a location may charge.
BBS: Do resident pet owners at participating properties ever balk at the idea of registering their dog for this purpose?  How do you handle this issue (if it is one)?
DH: As a whole, most residents are thrilled to see dog poo cleanup service come to a property.  Once the program is explained to residents, pet owners and non-pet owners see that it will hold dog owners accountable for doing the right thing in regards to picking up pet waste.  Normally the pet owners that may balk at the program are the owners not currently picking up the poo and they know they are finally going to be held accountable.  Dog Poo on a property doesn't only cause "curb appeal" issues, it can also cause disease and parasite problems for other pets and children on the property.  By explaining these concerns, management can usually overcome issues.