When you have all the pieces in place, creating a preventive maintenance program is a fairly easy and straightforward job.

Oftentimes, getting all the pieces in the right place is the thing that makes this process more challenging than it needs to be.

Let's take a minute to see how you can deal with common obstacles and prevent them from derailing the success of your preventive maintenance program.

1) Upper Management support Of course, you know that there is no point in making any bigger plans if you first didn't get a green light from the upper management. A great example of this would be The Pellissippi State Community College Preventive Maintenance (PM) Plan

As this is something that can often be harder than creating the preventive maintenance plan itself, we compiled a few tips that could help you get that seal of approval.

A) Estimate Your Return On Investment (ROI)

First, you need to ask yourself what the primary decision-makers for your maintenance plan are most interested in. For better or worse, the answer is almost always the same – profit.

So, the most helpful method to reach a successful outcome is to speak their language. The easiest way to do that is to talk about ROI.

Here's an example of how to estimate your return on investment.

First, you need to select a few machines because the best way to do this is by calculating the dollar amount that you could save annually for each asset.

As we already mentioned, you'll want to concentrate on the machines that require regular maintenance and have higher replacement/repair costs as this will provide your company with the greatest returns.

To calculate this dollar amount, you have to answer the following questions:
How often does each machine require routine preventive care?

 This information can be found in the machine's manual (which can often also be found online by visiting the manufacturer's website).

What's been the average dollar amount of corrective maintenance required for each asset?

 Take a peek at your maintenance data and record the number of times your selected machine(s) has needed maintenance over a given time (perhaps the past year). And most importantly, note the costs of those fixes. If you don't have that data, that's okay, track down estimates to give you a base to go off of.
Now that you have the numbers, do a little data crunching and see how much corrective maintenance is costing you and how much preventative maintenance work you would need to do to drastically reduce it.

You can expect to reduce corrective maintenance costs by up to 70% with a good preventive maintenance plan.

Here is a simplified example of such a calculation for a forklift.




An important thing to note is that, while this calculation takes into account fewer breakdowns, it doesn't consider the additional benefits of longer asset lifetime, greater operational efficiency, improved workplace safety, or improved parts inventory due to less unpredictability.

If you want to learn more, you can refer to our guide on calculating CMMS ROI (there is an interactive calculator at the end of the post you can use to estimate CMMS ROI for your organization).

B) Present A Convincing Argument

As many chefs would say – "it's all in the presentation!". You need to make sure you've put together a compelling plan for convincing your boss(es) that it's time to make the switch.
Talk about the GOALS.

 Every proper plan needs to have laid out goals that show what you are trying to accomplish.

Lay out the problems of your current situation.

 There is a reason why you want to implement a preventive maintenance plan. Show them all the problems you are running into, but concentrate on how costly reactive maintenance is/can be.

Showcase the potential savings and ROI.

 A cherry on top to seal the deal. Use the ROI calculations we talked about earlier to drive the point home.
Hopefully, this will be enough to prove that preventive maintenance is the best long-term strategy for minimizing sudden expenses, keeping stable operational costs, and improving the bottom line.

2) CMMS If you are in the market for a CMMS, you've surely noticed that CMMS is often advertised as a "preventive maintenance software."

The reason for that is simple. Preventive maintenance and CMMS go together like peanut butter and jelly, tea and biscuits, or Batman and Robin.

CMMS is designed to simplify, automate, and organize your maintenance operations. One of the most significant ways it does that is by helping you create, implement, track, and optimize your preventive maintenance plan.

Now, if you only have a few assets on your preventive maintenance schedule, it is possible to manage preventive maintenance work without a CMMS.

When push comes to shove, your goal is to improve the efficiency of your maintenance operations. If you want to do that, what's the point of a preventive maintenance plan that you are going to implement manually with Outlook and Excel?

You will have no real data insight, schedules will probably be missed due to lack of notifications, and completed work will need to be recorded manually from written notes.

Having a preventive maintenance plan in place is a huge step in the right direction, but you shouldn't let your efforts go to waste. The oversight and control you get with a CMMS will ensure that you squeeze every last drop of value from your carefully crafted preventive maintenance program. Not to mention how CMMS also makes your life a lot easier by doing the heavy lifting of sending notifications, copying PM schedules, tracking work history, and much more.

3) Maintenance Team That Is Willing To Follow It Switching to a preventive maintenance strategy usually means that you will have to introduce some changes in the daily workflow of your maintenance team.

If your organization currently views maintenance as a necessary evil, there's a chance your technicians have previously lacked all of the resources they needed to be successful, so they may be reluctant to start a new maintenance program.

Getting your maintenance team on board with implementing preventive maintenance programs and CMMS is essential to your success. Your technicians will be the most active participants, and it's critical that they feel motivated to accurately complete and report regular maintenance tasks so that you can get the most value out of your improved system.

A key to utilizing the skills and enthusiasm of your maintenance team is to explain how this switch will make their life easier by reducing the number of emergency calls on nights and weekends, simplifying their workflow, and making their work safer and less unpredictable.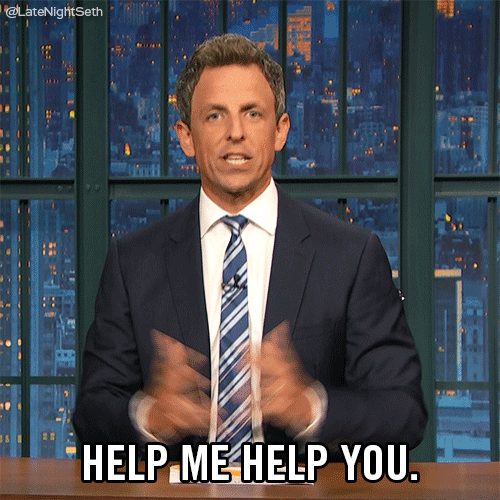 Once you've helped them understand how implementing a preventive maintenance plan will benefit them, you can make the transition even smoother by explaining the details of the changes you're making, including the time frame of implementation, individual responsibilities, and changes to the workflow.