MinLog's understanding of the activities and processes across mining operations allows us to develop and deploy a fleet management system that helps to improve your operational efficiency, productivity and safety. Implementation is fully scalable to support your operational requirements.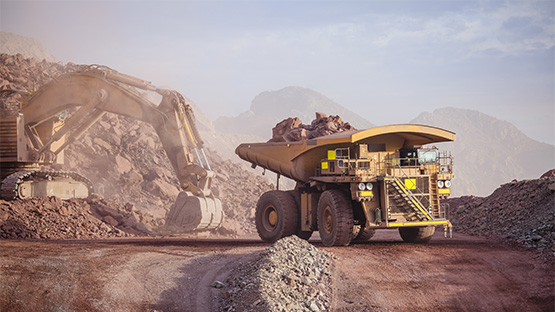 MineSuite FleetManager is a complete fleet management solution suitable for open cut or underground operations operating with a 24/7 staffed control room.
The system is best suited for a mine-to-plan approach and has been designed to be fully operational even in environments with less than ideal communication coverage. MinLog's unique Distributed Store and Forward (DSF) technology finds the quickest data route between the equipment and the server and vice versa to ensure robust and timely data transfer.
Features
Onboard field computers and customisable user consoles
Control room assignments and task list display; pre-start checklists and equipment KPMs for equipment operators and statistics display relevant to equipment type
Structured environment
Set up utilities to model and configure any operation
Task scheduling and assignment
Equipment task and/or assignment management
Online map
Live online mapping to display equipment position and status on a mine map
Distributed Store and Forward
Unique technology for robust data transfer in the absence of wireless network coverage
Material movement
Material movement and quality tracking and certification
Payload metering
Display truck tonnage in loader cab
Seamless integration
MineSuite InfoManager and Underground Fleet Management System
Your production fleet is fitted with commercial off-the-shelf onboard field computer equipment. This includes a customisable user interface and provides for automated data acquisition from vehicle management systems, payload sensors or any other data source sensors for contextually correct and accurate data recording.
Operators can access equipment efficiency, performance, utilisation and production statistics relevant to their role. For example, payload statistics can assist loader operators to optimise load mass.
MineSuite FleetManager includes various reporting and query options. Data from third party systems, including other fleet management systems, can be combined for analysis. Manual data entry and data validation is supported by user credential and authorisation management.
MineSuite FleetManager ensures the most reliable, cost-effective and fastest mine communication system to support your fleet system and data collection. An optional breakdown tracking module allows workshop and maintenance managers to track and communicate the nature and detail of equipment failures, and unscheduled maintenance with fleet or fixed plant to minimise disruption to production cycles.