The solar control window film market is projected to reach over $849 million globally by 2024. Fueling this growth is the increase in construction, both residential and commercial. However, energy costs are expected to rise in the years ahead and people are looking for ways to cut costs in heating and cooling their properties.
Window film has been a popular solution to help control energy costs. Unfortunately, there has been a lot of confusion in the marketplace about window film and some myths about the product have been allowed to linger without being challenged.
Here are just a few of the more popular myths (and truths) about window film:
Window film will cause glass to break
There is a difference between "will cause" and "can cause". The application of window film alone isn't the primary reason a thermal fracture in glass would occur as long as it is was installed to the film manufacturer's recommendation. Film manufacturers provide all professional installers with data that will guide them to the correct film to install based on the glass and type of a window.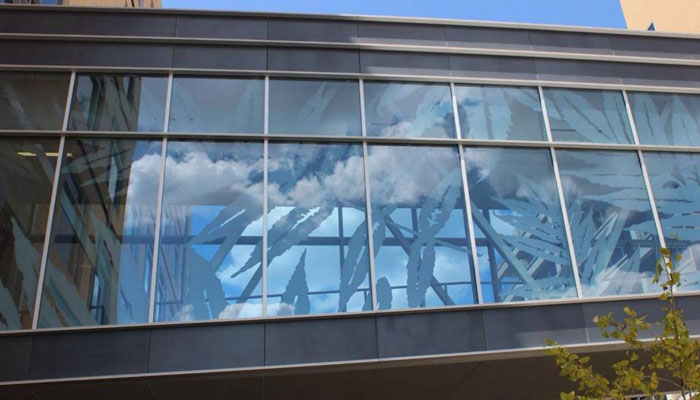 Window film will void my window warranty
While this may be true in most cases, many of the top window film manufacturers will offer a limited warranty that covers glass and film replacement if breakage occurs. Warranties are only valid if the window carries an existing warranty. If the window is out of warranty, then only the film is covered by the vendor and the manufacturer.
Window film only works in the summer or in warm climates
Window film is a year-round product that serves as an insulator on glass. Windows in a home or business usually account for 25% of its annual heating and cooling costs. The way window film improves the energy efficiency of windows across the changing seasons and different climates is by slowing down the transfer of energy in and out the windows. This will lead to less loadtime and runtime on HVAC systems, giving you the property owner longer life of your system and lower utility costs.
Window film will make my windows too dark
Window film is available in a wide variety of shades. Generally, the darker the film, the more heat and glare will be reflected away from the property. Some films are very light and nearly invisible to the naked eye. With the help of a professional window film company you can select a film that best meets your needs. Your windows don't have to be too dark, unless you want them to be.
There is no need for window film to guard against harmful UV rays because you have Low-E glass
Depending on the type of window you have, some glass can provide up to 25% UV reduction on up to 40% or even 75%! Not all glass is alike, but with a properly selected window film applied to your glass you can be assured your windows can guard up to 99% of harmful UV rays that are the leading cause of fading in hardwood floors, carpet, furniture, and walls.
If you are looking for ways to make your property more comfortable, save energy, and protect your valuables from fading, look no further than window film as a solution to upgrade your existing windows. A window film installation company like Meridian Window Tint can consult with you about what you film will best meet your needs for your property. Whether it is to reduce heat or glare or to block harmful UV rays, professionally installed window film is a smart investment for your property.

Readmore: How To Get Window Film Installed at Your Property