Paw Scouts USA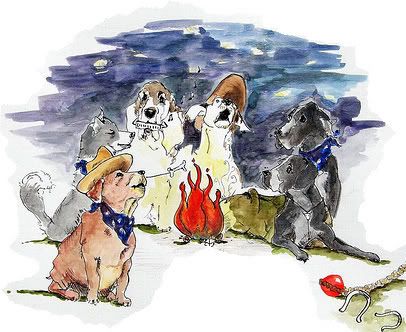 A Training Club Exclusively For Toy And Small Breed Dogs

Are you looking for a Relaxed & Fun Place to Train Your Small or Toy Breed Dog?
 
Do You find Traditional Training Classes Too Structured & Fast Paced?

Are You Tired of The Big Dogs in Traditional Training Classes Intimidating Your Small Breed Dog?
You Will LOVE Paw Scouts USA!
Our Local Group, Paw Scouts USA ~ Greater Philadelphia Pack, is a Club designed for You and Your Small Breed Dog. Our goal is "To help make every Dog a Valued Member of the Family." We hope to accomplish this by Educating You on How to Train Your Dog and Help Him Understand What You Expect of Him. Our Members are Volunteers from all walks of life. Some of our Members are active in Animal Rescue, others in Pet Therapy and ALL are LOVING Dog Pawrents. If you are looking for a Relaxed and Fun Atmosphere to train your Small Breed Dog, PAW SCOUTS USA is just for YOU!


There is NEVER a Charge to Attend Our MONTHLY EVENTS!






Merit Badges
Paw Scouts Basics

Every dog and every dog owner need some "Basic Training" to make them respected members of the canine community and friends for life! The basic behavior badges show the behaviors the dog and his owner/leader have earned together in an effort to live up to the Paw Scouts USA™ code of behavior. When your dog has earned any 10 of these patches, he qualifies for the Master patch!

Paw Scouts Basic Training

An obedient dog is a happy and safe dog. Teaching your dog basic obedience commands goes a long way toward making him a good canine citizen which will make him welcome almost any place you would like to take him. Obedience commands may even save your pet's life some day, so take them seriously and train him well! The Basic Training (Obedience) patches show everyone you really care about your pet.

Paw Scouts Top Training

There is an obedient dog and then there is a top trained dog. The Top Training (Obedience) Paw Scouts USA™ patches are for dogs that have been trained beyond the basics in obedience. They are the gold badge of honor for the truly obedient canine. Let your dog earn and wear these badges of high honor and show all your friends how truly well trained your pet is.

Paw Scouts Tricks

You really can teach an old dog new tricks… and every dog should have a few fun tricks under his scarf! The Tricks and Fun badges show the many things you and your dog have mastered together. Put them on his Paw Scouts USA™ scarf and get ready to show everyone how much fun owning a well trained pet can be! When he earns 10 Tricks patches he can wear the Master patch.

Paw Scouts Top Tricks

Once your dog is in the learning zone, don't stop with just a few simple tricks. Let your pal reach his full potential with some tricks that will really surprise you friends. The Top Tricks Paw Scouts USA™ patches show you really do have an exceptional pet (you've known it all along)! Put them on his Paw Scouts USA™ scarf and glow with pride over what you and your pet have accomplished together!

Paw Scouts Buddy

There are some things you and your dog just enjoy doing together… and over time your dog has developed the skills and abilities to enjoy the same things you do. Buddy Paw Scouts USA™ patches recognize the things you and your dog enjoy together. Not every dog can earn every one of these patches, so your dog can wear his special Buddy patches with pride in his personal accomplishments!

Paw Scouts Agility

Agility is one of the hottest new ways to have fun with your dog, and your dog doesn't need to be a pro to have fun with it. The Paw Scouts USA™ agility requirements are easy and fun, so almost any dog can earn the Agility Paw Scouts USA™ patches. If you choose, go on to advanced agility and real competitions! Some breeds are better at some devices than others, but all dogs can learn to enjoy the challenges of the agility course.